Sans Peur - Cat Fiadhaich (Without Fear - Scottish Wildcat -
Twitter Art Exhibit 2019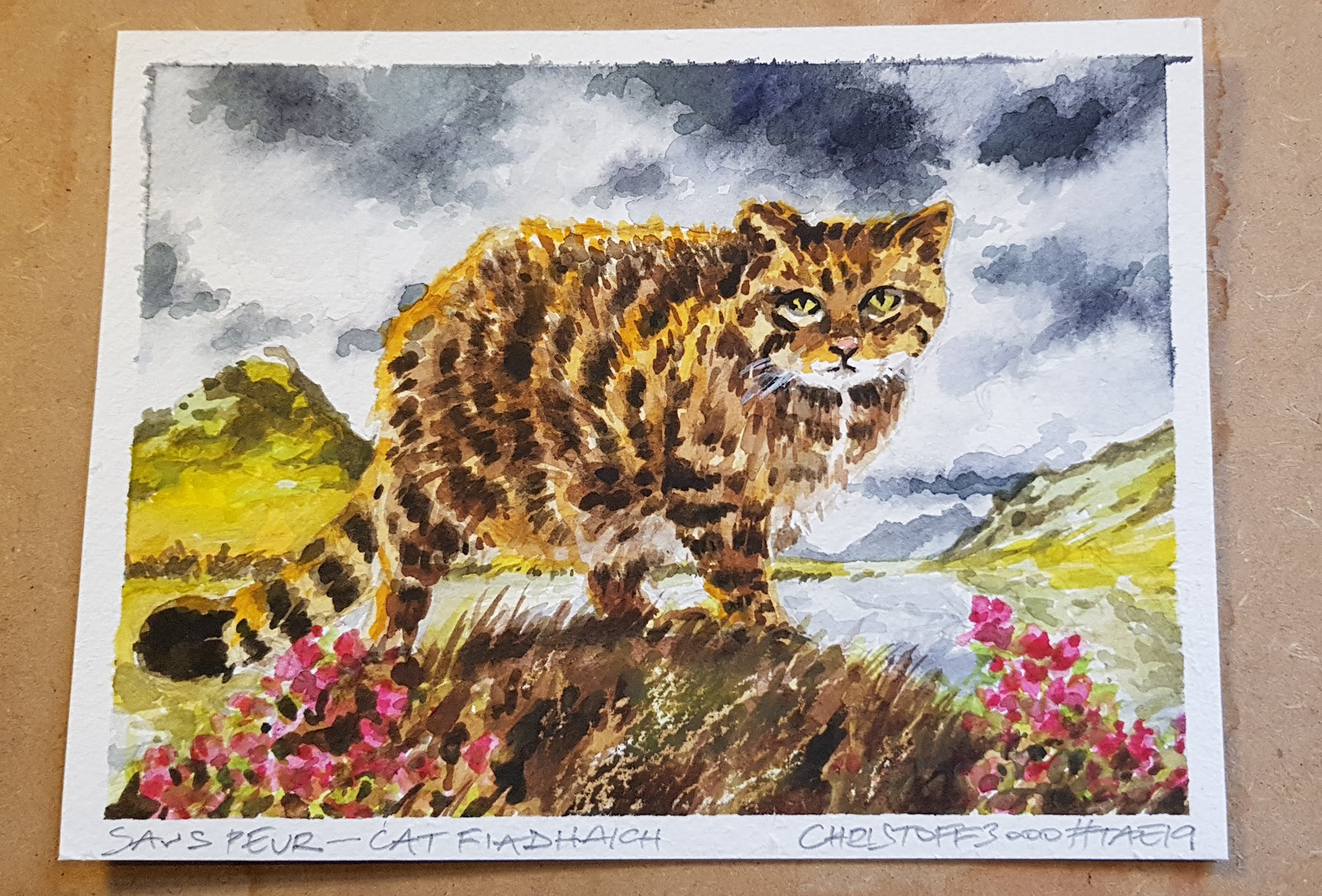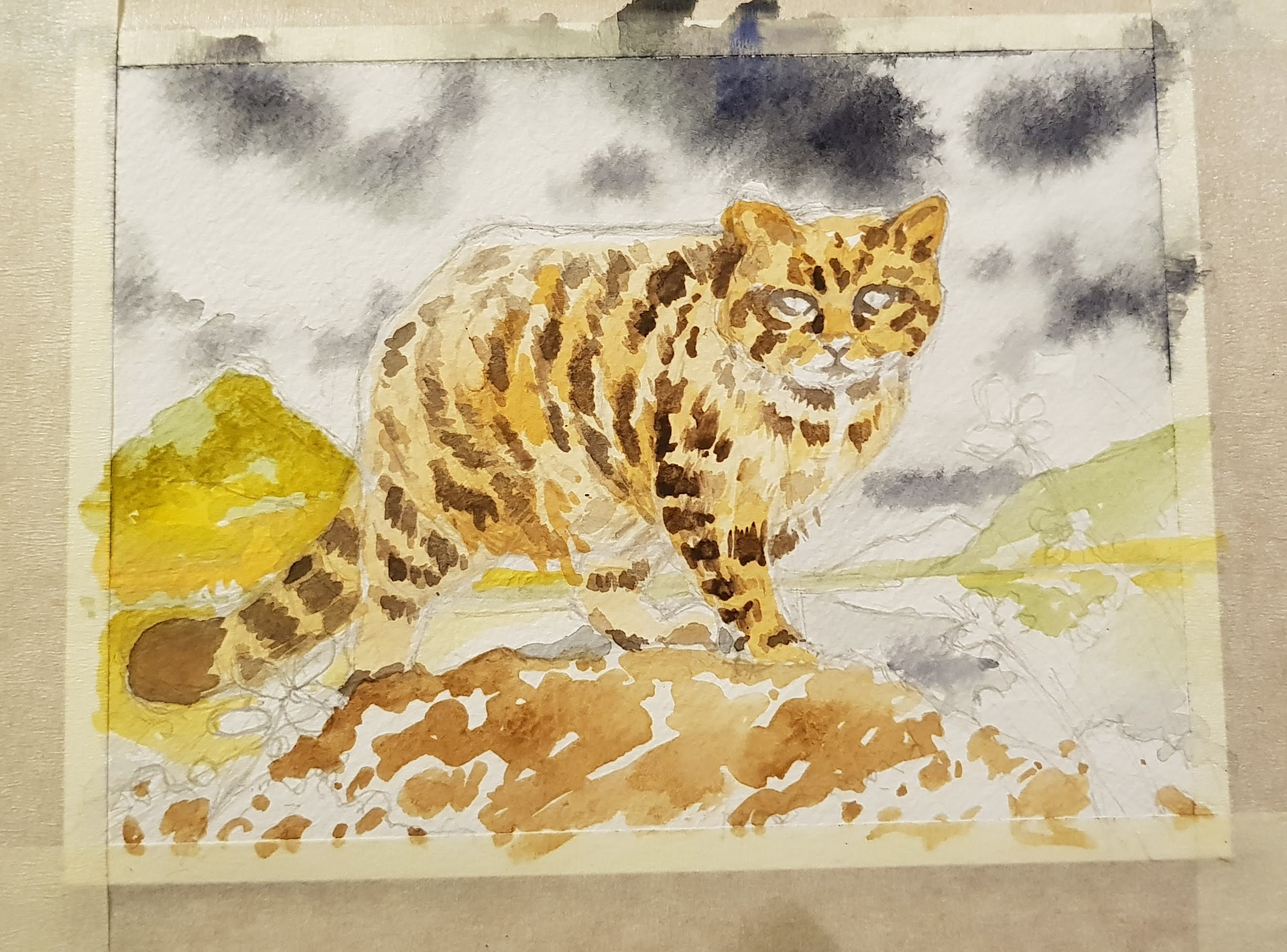 Say hi to the Scottish Wildcat, otherwise known as the Highlands Tiger or 'Cat Fiadhaich' in Gaelic.
This is my entry for the Twitter Art Exhibit - a yearly event where artists all over the world produce a postcard-sized painting which is then sold to raise money for a chosen charity.
The fine Scottish city of Edinburgh will be hosting the exhibition this year, which is why I chose the Wildcat as my theme. Despite being amazing creatures steeped in folklore and mythology, their numbers have sadly depleted to between 100 and 300.
Therefore, I created my piece to raise awareness of this beautiful, yet endangered species and support the great work of Twitter Art Exhibit and Art in Healthcare, this year's chosen charity.